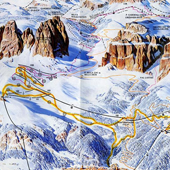 Is available on request a local guide who makes every day around the Nevegal walks, bike races, mountain bikes, running, skiing, skiing and therefore knows very well the most interesting places, both natural and architectural elements, such as the sanctuary. The guide will take you to explore all the sites near the B & B and Nevegal, also and most importantly the lesser known and not tourist places and will make you along paths, with him you will have the opportunity to go to places where you can find hares and deer. The guide is not asking for money, but if you want you can reward as you wish.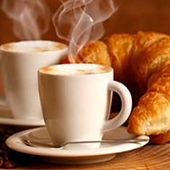 Breakfast is included, but it is not like the usual breakfast, B & B La Tieda is committed to providing a high quality standard by offering only Italian cooking, our breakfasts are generous and are based on the classic Italian menu:
Espresso coffee, fresh croissants, milk and drinks.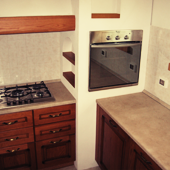 Is available and included in the price a little kitchen equipped with stove, oven, and everything needed for cooking. The kitchen of the B & B is on the ground floor and faces the breakfast room, so you can cook and then eat directly on the tables in the dining room, or outside.
For photos please visit the photo gallery with the photos of the B&B and of the kitchen.